1.Grinding nuts and grains: The blender's Blade assembly allows it to easily grind whole grains, beans, rice and kneading bread dough ready for the oven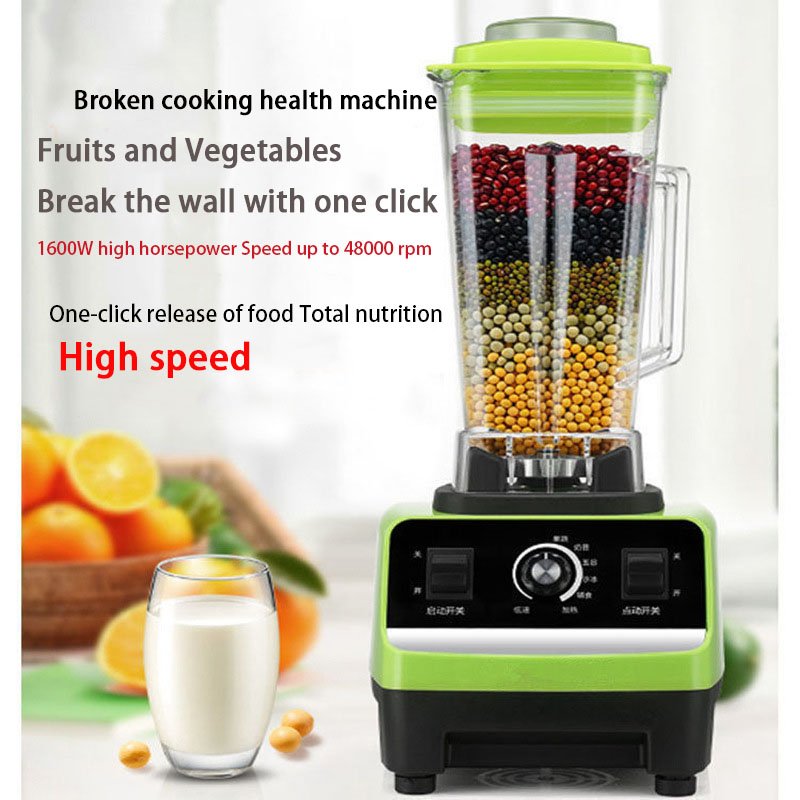 ✔️ Multi-Functional:
The new vision blender comes with 8 speed and 4 preset programs, different speeds allow you process food of various hardness. You can conveniently make delicious smoothie, your homemade baby food, hot soup, even pulverize nuts into butter.
✔️ 2) Powerful & High Performance:
Speed up to 32000 rpm, 6000W and 6 blades in stainless steel. High cutting efficiency, the food can be completely mashed in seconds and its cell wall rupture rate is as high as 90percent or more, which can maximize the extraction of nutrients and vitamins from foods. It is the best cooking blender for the elderly and children.
3) Most Professional Smoothie Maker:
Made from high quality materials that can be used for more challenging tasks. Robust 2.25 engine, unique one-piece BPA-free jug, 3-layer stainless steel blades and electronic controls complement each other. which can crush anything you throw at it with ease.
4) Easy To Use & Clean:
The clear control panel makes it easy for you to choose the mode you need. The jars and blades are removable for easy cleaning, with a drop of dish soap and warm water, the blender could clean itself in 1 minute.