DISH WASHING BRUSH WITH LIQUID SOAP DISPENSER
FEATURES:
It Scrubs Pots, Greasy Dishes, Pans, Tiles With Ease.
* It Saves About 60% Of Liquid Soap And Is Economic To Use.
*It Protects Your Hands And Fingernails.
*It Is An Ideal Cleaning Brush For Kitchen, Bath, Laundry And Other Household Chores.
*Not to be Used for Non – Stick  surfaces
HOW TO USE: The Self Dispensing Cleaning Brush With Soap Reservoir Is Very Easy To Use.
*Open The Top and Add The Soap Or Detergent.
*When Pressed, Its Hidden Plunger Action Releases Soap Into Bristles, And You Can Clean Without Using Extra Detergent Or Soap.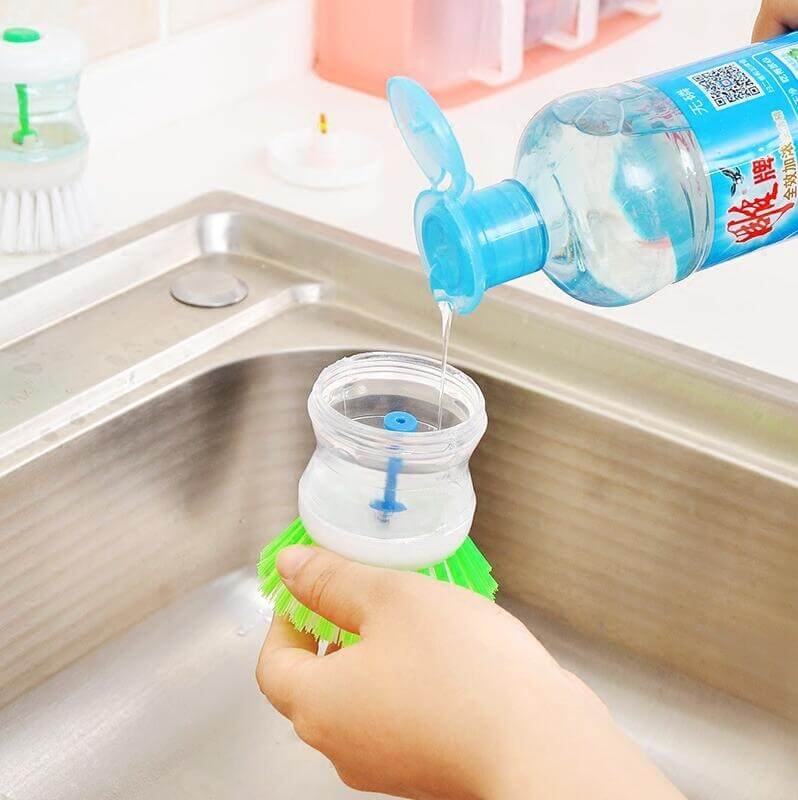 BONUS PRODUCT TWO: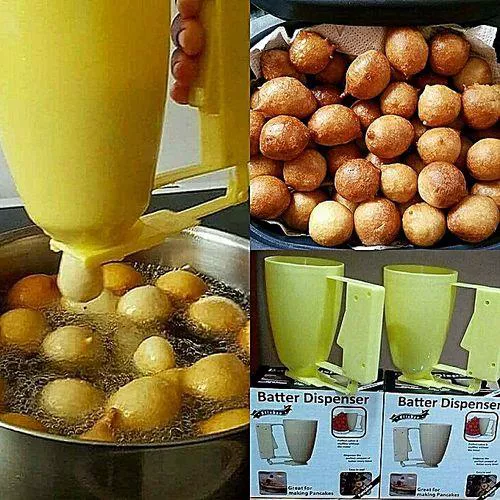 Batter Dispenser
Main Features:
Ideal for baking meatballs, cupcakes, pancakes, waffles, muffins, pancakes, doughnuts and so on
● Food-grade plastic, safe to use, easy to clean
● You can easily dispense the perfect amount of batter every single time with a quick-release handle
How to Use:
1. Simply pour the batter into the batter dispenser.
2. Position it above the pot or any container.
3. Pull the trigger handle.
4. Your mixture is perfectly poured in neat and round circle
Get both products free only if you order today
Regular Price : 
N25,500
PROMO PRICE : 

N18,500
DON'T MISS OUT, PLACE YOUR ORDER NOW